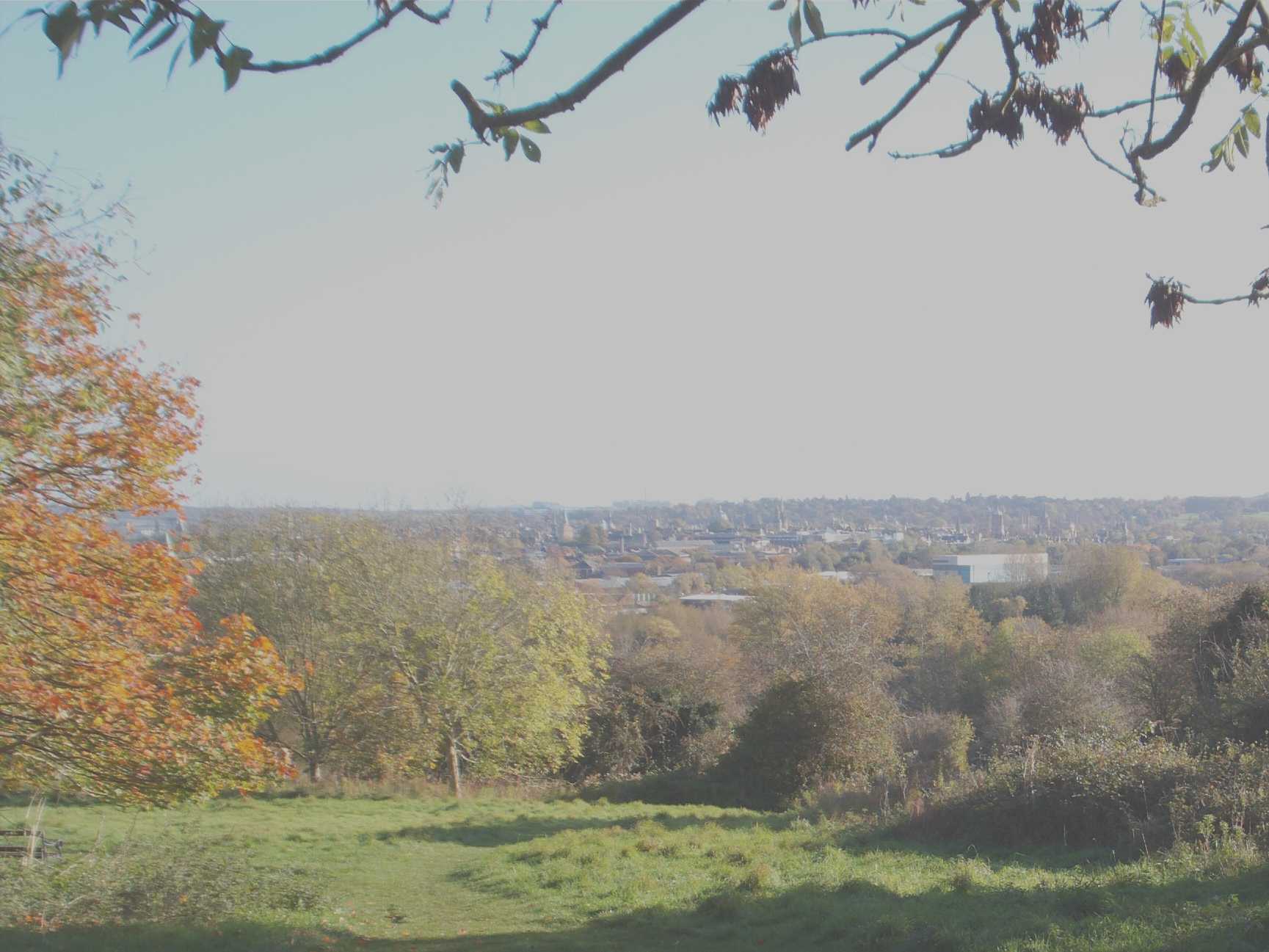 The Friends of Raleigh Park
Objectives
The objectives of the Friends of Raleigh Park are to maintain and improve the diversity of the species of plants found in the Park for the benefit of the wildlife and users.
Description
Raleigh Park is located in the village of North Hinksey near Oxford and contains lightly managed fields with three ponds linked by a stream, very unusual alkaline bog areas, trees, grasses, marestail and wild flowers. Kestrels, roe deer, muntjac deer, and foxes are frequent visitors while badgers, rabbits and other rodents are resident.
Conservation Management
Willows overgrowing a pond have been thinned, vegetation overgrowing the stream removed, a waterfall rebuilt and removal of Himalayan Balsam and scrub is being attempted.
Roman road
There is what is believed to be the remains of the Roman road to the ford which gives Oxford its name from the direction of Besselsleigh running parallel to the current road up Harcourt Hill. The outline of the raised metalled section with a ditch each side is clearly evident under the turf.
Mystery Obelisk
There is a small oblelisk near the pond. The sun is shining revealing the date 1753 in the photo gallery picture and placing plasticine in the depressions reveals more of the inscription, probably "the Conduit". Conduit House which was formerly used in the supply of water to Oxford is within a kilometer of the obelisk.
Birdsong walk 9.00 am on Saturday 11 May (meet by the pond)
Bring binoculars for the walk led by Colin Hayes.
Logs for Labour
The Parks Department has cut down some willow trees by the pond to improve biodiversity. Paid up members of the 'Friends of Raleigh Park' may saw up and take away the cut logs. Members are covered by Oxford City insurance and membership is £5 p.a. Logs day was Sun 23rd March 2013 but a few remain. For any queries, please contact Jenny Barker 01865 201811 or email jenny.barker@hotmail.co.uk

25 Oct 2012
raleighpark@raleighpark.org.uk