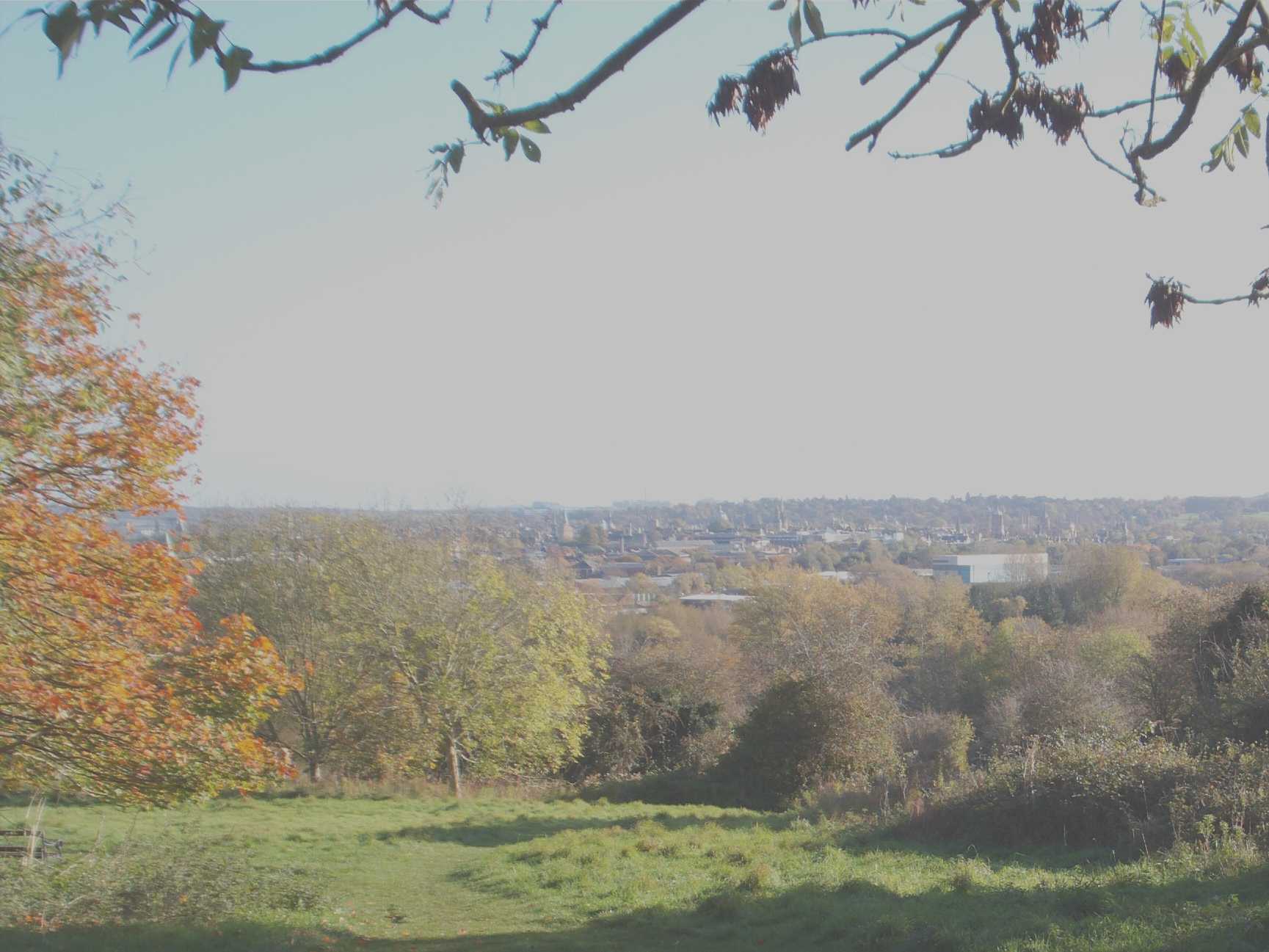 The Friends of Raleigh Park
AGM
Our AGM is open to all in St Lawrence Church, North Hinksey, at 7:30pm on Wednesday 15th October. We have arranged for Gerald Dawe to speak, he is the author of the monograph "The Environment of Raleigh Park, Oxford" written for the Hinksey Fields Protection Group and the North Hinksey Parish Council.
We need to elect a new Chairman, Jenny Barker has stepped down after several industrious years on the Committee. Send nominations to David Brown, Secretary, raleighpark@raleighpark.org.uk
Workparty
Meet at the pond this Sunday 24th August 2-4pm to tidy up brambles arcing over the paths and fork over some rank grass near the area marked blue on the flora map near the path between the pond and Harcourt Hill so the common birdsfoot trefoil and the lady's bedstraw near the spiny restharrow can be encouraged to spread their seed successfully. Bring gloves and loppers or secateurs (although we do have some of these) for the brambles, a fork or spade for the grass removal.
Objectives
The objectives of the Friends of Raleigh Park are to protect, conserve and enhance the Park, which is a Local Wildlife Site, for the benefit of the community.
Description
Raleigh Park is located in the village of North Hinksey near Oxford and contains lightly managed fields with three ponds linked by a stream, very unusual alkaline bog areas, trees, grasses, marestail, stately marsh thistle and wild flowers. Kestrels, roe deer, muntjac deer, and foxes are frequent visitors while badgers, song birds, rabbits and other rodents are resident.
Conservation Management
Willows overgrowing a pond have been thinned, vegetation overgrowing the stream removed, a waterfall rebuilt and removal of Himalayan Balsam from boggy areas, parrot's feather from the pond and new bramble growth over paths is ongoing.
Cattle in the Park
Cattle were grazing the Park in the summer but have been removed after some head butting incidents. They were there to reduce the rank grass and nettles and encourage the development of wild flowers.
When cattle are present give them a wide berth. It is advisable to keep dogs well under control and preferably out of sight of the cattle particularly towards dusk as they become frisky before bedding down for the night.
Roman road
There is what is believed to be the remains of the Roman road towards the ford which gives Oxford its name from the direction of Besselsleigh running parallel to the current road up Harcourt Hill. The outline of the raised metalled section with a ditch each side is clearly evident under the turf in winter or when the grass has been cut.
Mystery Obelisk
There is a small oblelisk near the pond. The sun is shining revealing the date 1753 in the photo gallery picture and placing plasticine in the depressions reveals more of the inscription, probably "the Conduit". Conduit House which was formerly used in the supply of water to Oxford is within a kilometer of the obelisk.

25 Oct 2012
raleighpark@raleighpark.org.uk